School Meals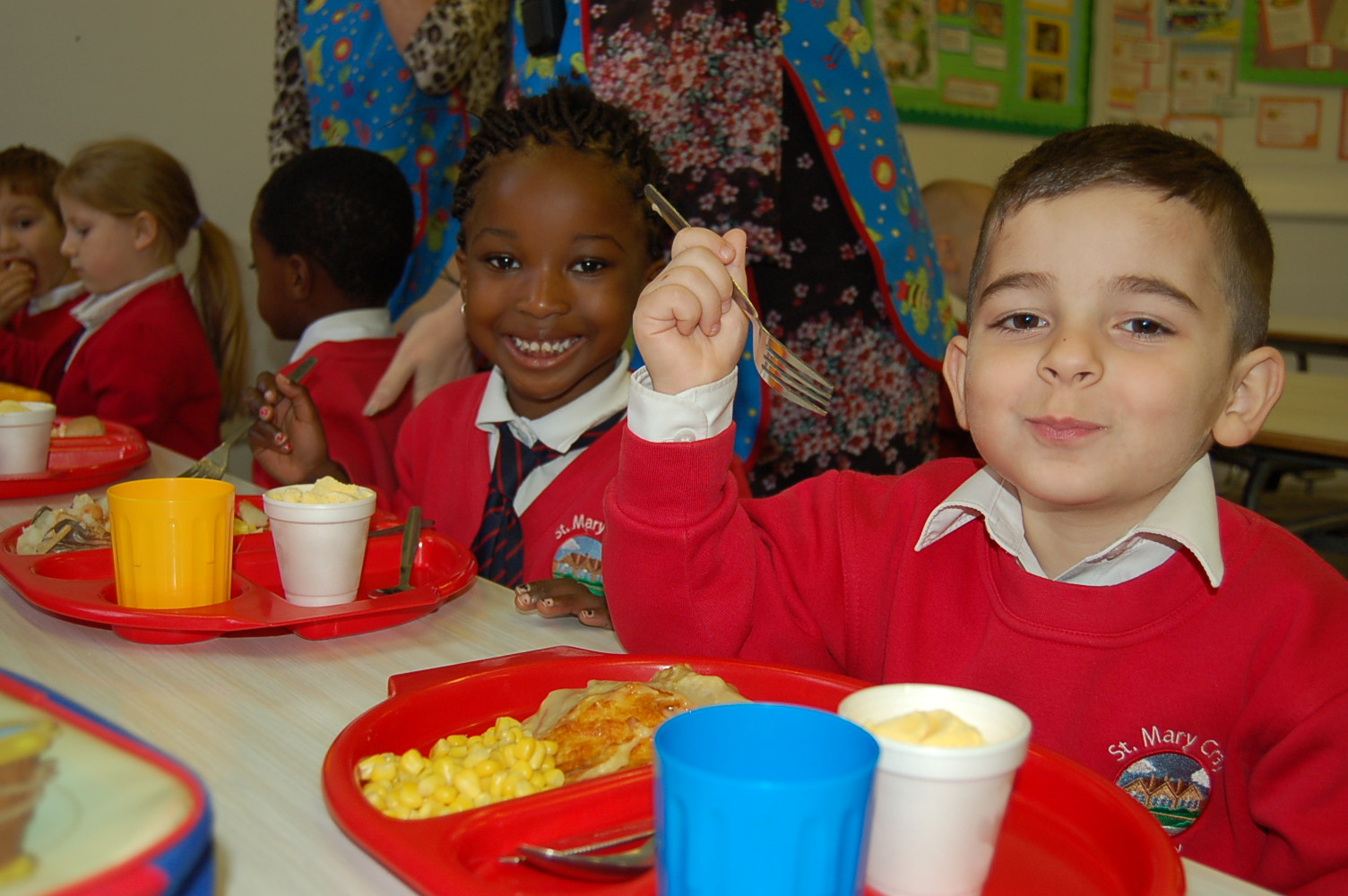 Olive Dining Catering supply our school with a healthy and varied menu where meals are cooked fresh on site each day. With a selection of meat, vegetarian and salad options every day there is a great choice for children. Whilst we have the standard menu options, we can cater for any dietary need on request.
Our school meals are a great part of the day supporting children's health and focus as well as developing their social skills. Olive Dining also support cultural diversity and so help us celebrate with themed menu days such as Chinese New Year, Diwali, Christmas and much more!
Free School Meals (FSM)
Help us to help your child at school. Did you know that Pupil Premium doesn't just mean a free school lunch every day but also funds to help your child's education and the school?
The school receives an additional £1,320 per year per child who qualifies for Pupil Premium which will
mean valuable support towards resources, activities, trips, etc.
Families in receipt of one or more qualifying benefits are eligible for Pupil Premium and Free School Meals. Applications can be submitted online via Bromley Council, even if your child is in Reception or KS1. KS2 Lunches must be paid for in advance until your application has been authorised and confirmation provided to the school. If authorisation is back-dated a refund of monies paid will be made.
Reception, Year 1 & Year 2 (KS1)
The government funds Universal Infant Free School Meals (UIFSM) for all Reception, Year 1 & Year 2 children.
Year 3, Year 4, Year 5 & Year 6 (KS2)
The cost of a school dinner is £2.30 per day. KS2 Dinners should be paid for in advance of taking the meals, either weekly on the first morning of the week or for a longer period eg half termly.
The cost of meals for the following half terms are:
Spring 1 (06 Jan 2020 - 14 Feb 2020) = 30 school days x £2.30 = £69.00
Spring 2 (24 Feb 2020 - 03 Apr 2020) = 30 school days x £2.30 = £69.00
Summer 1 (20 Apr 2020 - 22 May 2020) = 24 school days x £2.30 = £55.20
Summer 2 (02 Jun 2020 - 17 Jul 2020) = 34 school days x £2.30 = £78.20
Payments must be paid in advance via ParentPay.


If you have any queries regarding school meals, please contact the school office via telephone (01689 826081) or via email (admin@st-marycray.bromley.sch.uk).