Reading For Pleasure
Reading is one of the best activities for learning you can do with your child. Not only will reading for pleasure support your child's academic performance, it will also help broaden their vocabulary, increase their general knowledge and enrich their understanding of other cultures.
There are numerous wonderful texts to read in Year 5; however Butterfly Lion by Michael Morpurgo is a beautifully written text, and The Ghost of Thomas Kempe is a bit more of a challenge...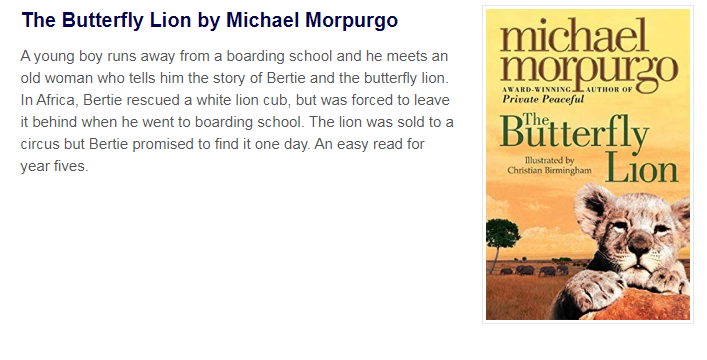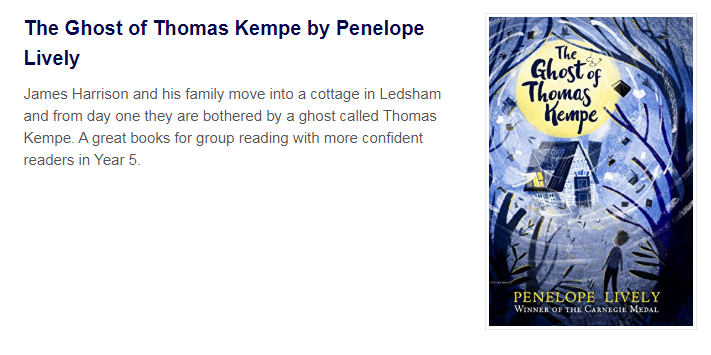 Please use the link below to find some more recommended books and see how many you can read!