Music
At SMCPA we strongly believe in providing children with memorable opportunities. An area we strive to provide children with fantastic experiences is in music.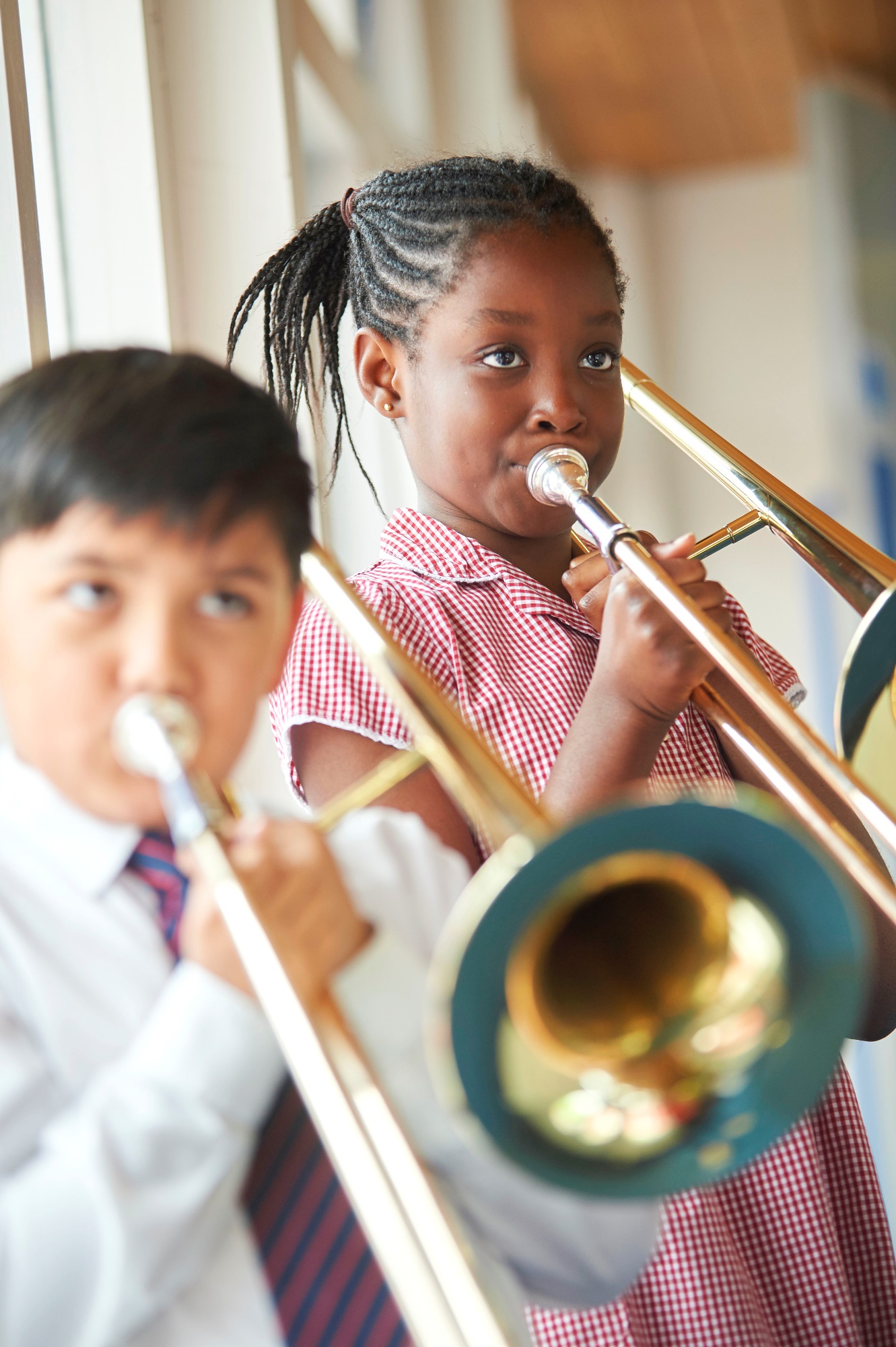 Continuing the excellent provision with our School Choir (which includes several performances every year), we have developed excellent relationships with Bromley Youth Music Trust (BYMT) that has resulted in exciting occasions and events. Our children take part in Band on the Run and in 6 weeks often go from no musical experience to performing a brass band concert in front of parents and family. We hold our KS2 Carol Concert at St Andrews Church which is attended by lots of our local community.
In school all of KS2 receive specialist music teaching. Year 3 are learning to play the recorders. Year 4, as described above, take part in Band on the Run which has grown since 2016 and now includes wood wind opportunities as well. Years 5 and 6 receive singing coaching which they share with the whole school on a Thursday afternoon in a singing assembly.
The children look forward to performing at our end of term music concerts, watched in a packed hall by parents and friends. The audience enjoys performances from over half our school including singing, brass and creative compositions.