Computing Hub
Watch Mrs Roberts and some of our digital leaders working at Microsoft with DfE, Miles Berry, Computing At School and Microsoft themselves in helping create then launching Quickstart https://www.youtube.com/watch?v=OZSitPZAhms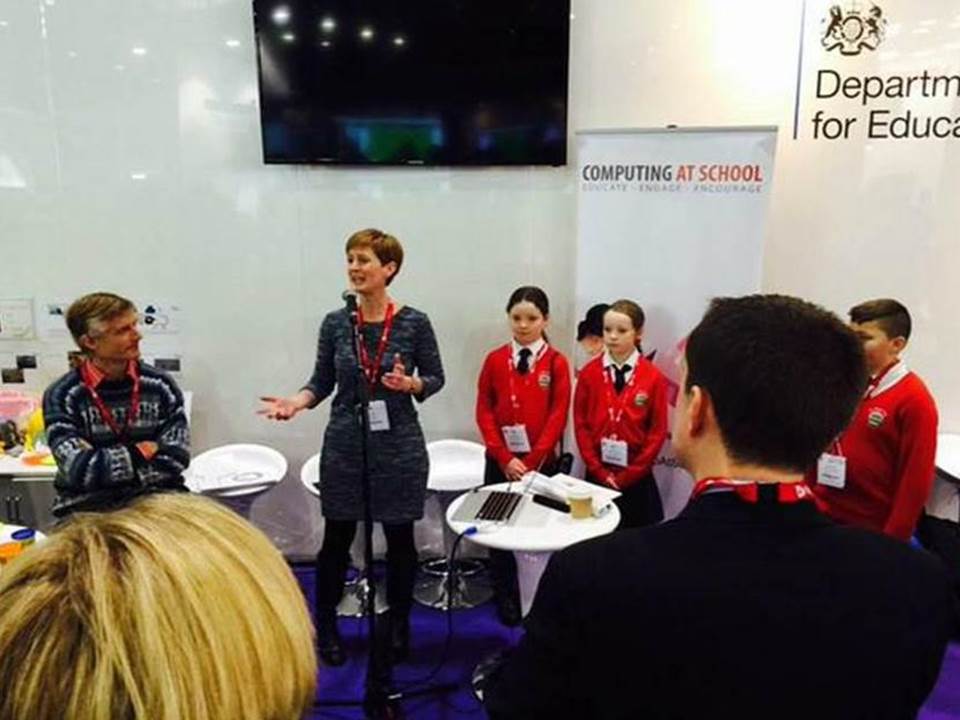 SMCPA is the Computing At School Hub for the whole of Bromley. CAS (Computing At School) is a government agency formed to support schools in delivering the new curriculum. As a hub SMCPA is recognised as a centre of excellence in Computing and teachers / leaders from other schools meet to discuss good practice and innovative teaching which will in turn impact on our children.
We have termly hub meetings with over 35 delegates from 25 schools across the borough (beyond) attending each. Teachers and leaders come together to share ideas and discuss practical ways of impacting on learning further.
The hub status award was recognition for Mrs Roberts and all our teachers for the way they have embraced Computing and ICT to impact on learning. This status was the culmination of an exciting year in computing for which the school received nationwide recognition for the learning the children were undertaking in Computing. Mrs Roberts accompanied our Year 5 and Year 6 digital leaders to Microsoft in London where they took part in a session led by and CAS computing expert Miles Berry. CAS were so impressed by our children and Mrs Roberts that they included them in the launch of Quick Start Computing. This led to an ITV News reporter coming to visit us to find out how the children and teachers felt about Computing. The reporter, David Wood, watched Year 6 having a 'computational thinking' lesson. Following this, Mrs Roberts and the school made page 7 of the Sunday Times where an article featured our teaching and learning in the field. Then in January, four of our Digital Leaders went with Mrs Roberts to BETT, a major technology event at Excel. Mrs Roberts was a keynote speaker talking about her experiences in teaching Computing and then the children got to meet Nicky Morgan, Minister for Education. After that the Digital Leaders then spoke about their learning experiences themselves in front of a large audience and then shared some of their work from school to the whole conference.
https://community.computingatschool.org.uk/hubs/157