Attendance
Remember: "Every day counts!"
At St Mary Cray Primary school we have high expectations of attendance from all pupils. Our school target for attendance is 96.3% which is above the national average for attendance in primary schools. Please make sure that your child is at school on time and here every day, unless they are ill. If your child is absent from school please let the school office know.
For safety reasons please remember to let the school office know by 2:30pm if a different adult is collecting your child.
Attendance
Children need to be in school by 8:55am in order to receive a present mark in the register. If children arrive between 8:55am and 9am, they must go to the office and sign in the late book. They will then receive an authorised late mark. If children arrive after 9am they must still sign in the late book but will receive an unauthorised late mark. Whole school learning begins at 9am, and any child arriving after this time is missing out on vital learning time.
Children's attendance is celebrated with a variety of weekly, termly and annual events.
Weekly Attendance Draw
Every week, each class draw a name from their class box. If that child has been in school on time every day then they get to pick a prize from the attendance prize box. Their name is then put on the weekly prize board.
Weekly Certificates
Every week, the top 2 classes for attendance receive a certificate and trophy in assembly. Class attendance figures are published in a league table in each newsletter along with the overall school attendance.
Termly Events
Each term there is an attendance ce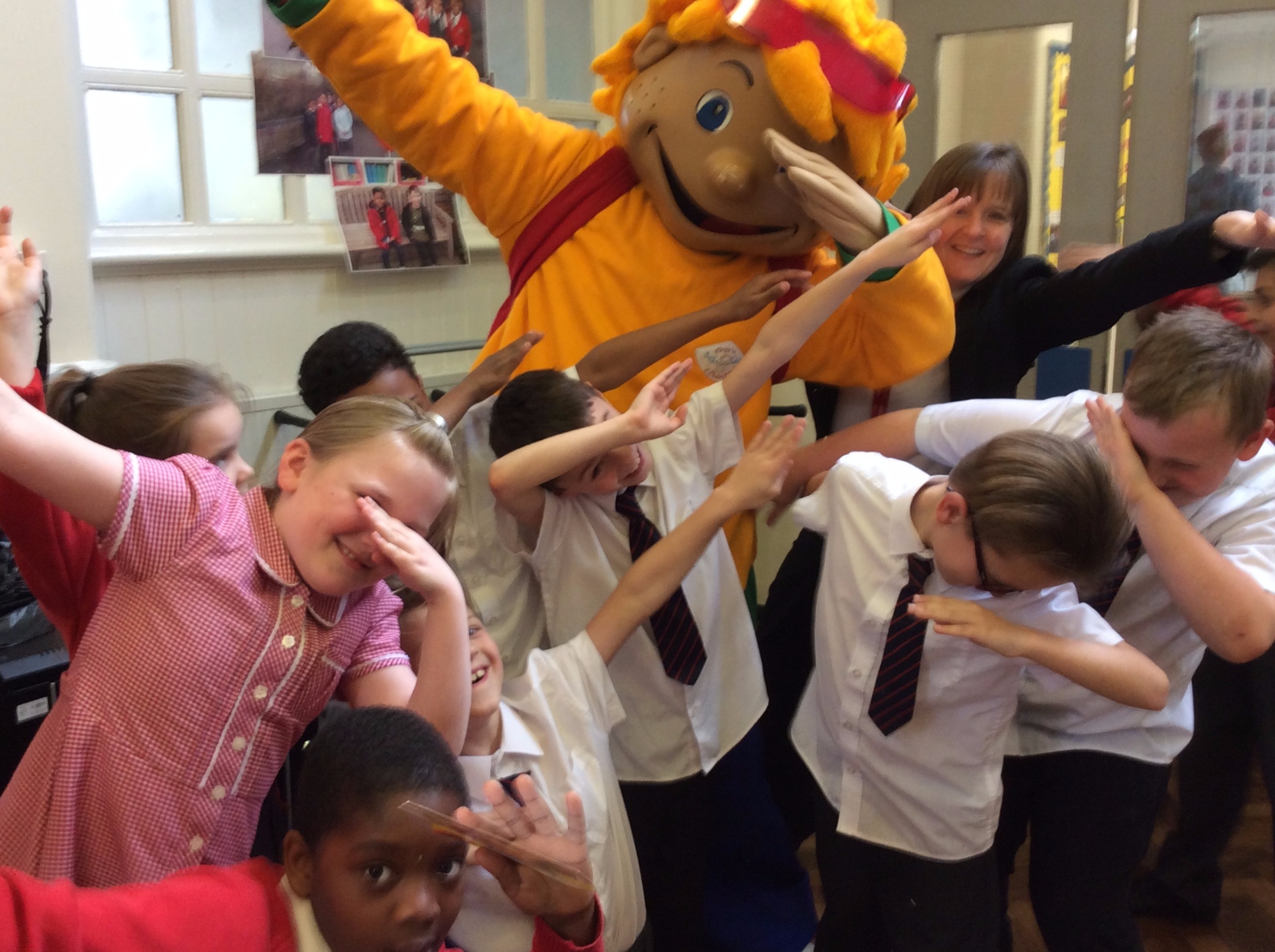 lebration week. Children collect stickers on collector cards for each day they have been in school on time. A daily draw takes place in each class to win a prize for being in school on time. At the end of the week, those children who have been in 100% on time receive a special treat. Previous treats have included a magic show and a bouncy castle visit. The class with the best on time attendance that week also receive a class prize to share.
In addition to this there are certificates and prizes for those children who achieve 100% attendance for 1, 2 or 3 terms. Children who achieve 100% attendance all year are invited on a special celebration outing.
For those children who fail to achieve expected levels of attendance, referrals to the Education Welfare Officer will be made. EWO surgeries will be held a minimum of once per half term. Parents whose children fall below 94% attendance will be invited in to speak on an informal basis to the EWO and will receive advice and support in how to improve their children's attendance. Children who have had 5 days or more unauthorised absence in the previous 6 weeks will be put on the Fast Track to Prosecution process and will be monitored officially by the EWO over a 10 week period. At this time targets are set for attendance and if the target is not met then legal action will be taken.
Authorised Absence
It is the parent's responsibility to inform school on the first day of a child's illness. All absences due to illness must be supported by medical evidence eg an appointment card/letter, copy of a prescription etc. For planned medical absences to be authorised a copy of the planned appointment letter must be given to school in advance of the appointment. Any absences due to medical reasons will not be authorised without the appropriate medical evidence.
The DFE School Attendance advice published in November 2013 states:
"Head teachers should only authorise leave of absence in exceptional circumstances. If a head teacher grants a leave request, it will be for the head teacher to determine the length of time that the child can be away from school. Leave is unlikely, however, to be granted for the purposes of a family holiday as a norm."
To this end there will be no authorised leave given to children for family holidays or travel during term time. Such leave will be marked as unauthorised and parents will be issued with a fixed penalty notice of £60 per child per parent in line with Education Welfare guidelines