​PTA Family Quiz Night - Friday 23 November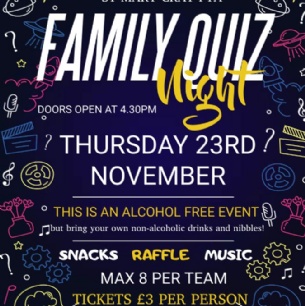 Gather the whole family together for our first ever child-friendly PTA Quiz Night!
Tickets are available to purchase from the PTA, or please hand in your cash in an envelope to the School Office.
£3 per person, maximum 8 per team. Kids are welcome to join in!
*THIS IS AN ALCOHOL FREE EVENT*