PTA Christmas Fair - Friday 2nd December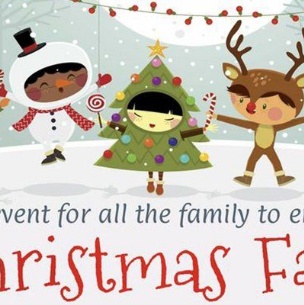 PLEASE SEE BELOW FOR UPDATED INFORMATION REGARDING THE
PTA CHRISTMAS FAIR


********************************************************************************************************
Many fun & fabulous stalls and games will be featured, including a Grand Prize Raffle, chocolate & bottle Tombola stalls, Lucky Dip, the Money Tree, 'Splat the Elf' and the 'Throw a Snowball at a Teacher' game (featuring SLT!), as well as refreshments and of course Santa's Grotto. In addition to our traditional stalls, the PTA are pleased to welcome independent vendors offering a variety of items including wax melts, bath bombs, hair bows, Spanish cleaning and more. A perfect opportunity to stock up those last minute gifts or spoil yourself with an end of term treat!
***EARLY ENTRY TICKETS***
Early Entry Tickets are available, allowing parents/carers entry to the fair from the opening time of 2pm. Parents may also collect their child early from class when purchasing this ticket.
The cost of the Early Entry Ticket is £1 PER FAMILY. Please book via your eldest child's ParentPay account and state number of siblings in the comments field. Early Entry Ticket price includes a ticket for the raffle (further tickets can be purchased at the fair and on the playground via PTA members from Wednesday 1st December). Early Entry Ticket sales will close on Friday 17th December and can only be purchased via ParentPay; please contact the School Office if you require assistance with setting this up. No payments will be accepted on the door.
Entry to the fair with Early Entry tickets will be via the Main School Office. Staff will assist in bringing your child to you in the Main Hall.
Entry after 3:30pm is free of charge; please collect your child as normal from class and enter the fair through the School Office.
***SANTA'S GROTTO***
Tickets for Santa's Grotto are available to purchase in advance via ParentPay at £3 PER CHILD. The price includes a visit to Santa and a gift. Advance tickets for the Grotto close on Friday 17th December; a very limited number of tickets will be available on the day, so advance booking is recommended.
All proceeds go to the PTA.
Kind regards,
The Friends of SMCPA PTA