Visit from Grant Koper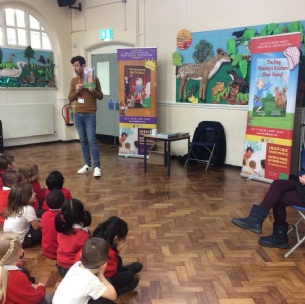 It's the best day when the author of one of your favourite books comes to school for a read! Thank-you Grant Koper for an entertaining afternoon.
Year 1 have been reading books by Grant Koper in class this term and so were very excited to see him waiting in our hall for a book read for their afternoon assembly!