Breakfast Club Receive Kellogg's Funding!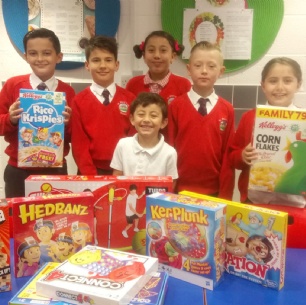 Breakfast Club receive generous Kellogg's funding!
Recently, Kellogg's UK contacted us at Breakfast Club to find out more about our early birds and their experience at club. They were very impressed with the service St Mary Cray Primary Academy offers and wanted to support our community further. We have been gifted with a great £1000 grant to spend on new toys, games and equipment! The children were very excited by this whole process, they got to select some goodies, unwrap everything and mix up their morning activities.
We would like to say a huge thank-you to Kellogg's UK for their very generous funding and yummy cereals!