Learning in Topaz Class
Summer term:
Maths:
At St Mary Cray Primary Academy we follow Maths Mastery. As part of this all aspects of maths will first be taught using concrete materials, then progressing onto pictorials and finally using abstract methods. This has been shown to be a fantastic method of building solid and secure mathematical understanding. Once this understanding is secure, children learn how to problem solve and reason.
In the Summer term we will cover:

English:
In English our chosen texts for this term are: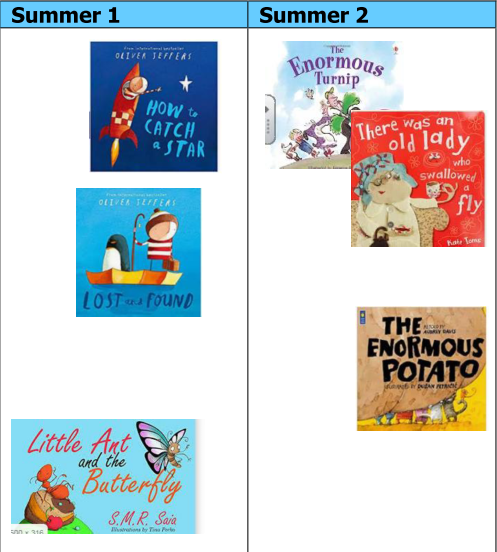 Children will be writing for a range purposes, including leaflets, retelling the story, writing an alternative ending to the story as well as instructional writing. They will be taught to include a range of grammatical features that include:
Nouns, adjectives, verbs, question marks and exclamation marks.
The best way to support your child with their writing is to encourage them to read at home and to practise spelling the Year 1 common exception words.
https://cdn.oxfordowl.co.uk/2019/08/29/13/48/38/98b01b1e-5cd2-47f6-a592-f97cebd0b777/CommonExceptionWords_Y1.pdf
Reading:
Please continue to access the RWI resources on our class page and the website. We also read a story to the class everyday after lunch. We use every opportunity to encourage children to read independently, in groups and with the whole class.
Science:
Our topics are Animals Including Humans and Everyday Materials.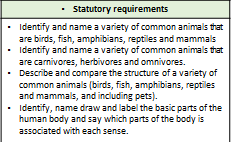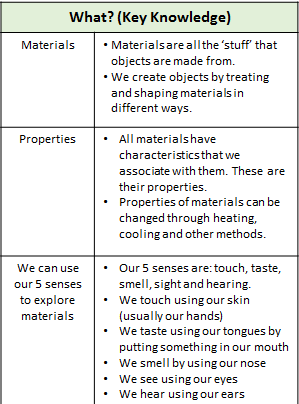 History and Geography:
In Geography this term we will be studying South Africa.
In History this term we will be studying Kings and Queens as well as the Celts.
Who?

Cave Men

Early prehistoric people who lived in caves

Palaeolithic people

People were hunters and they found food by roaming from place to place in different seasons.

Neolithic

The way people lived changed a lot because they began to settle into farming villages instead of moving from place to place.